Life, Relationships, Faith & Family
Andy & Renie Bowman share their thoughts and wisdom from years of marriage, ministry and parenting.
Read the CoffeeTime column by Andy & Renie Bowman in dozens of Newspapers each week!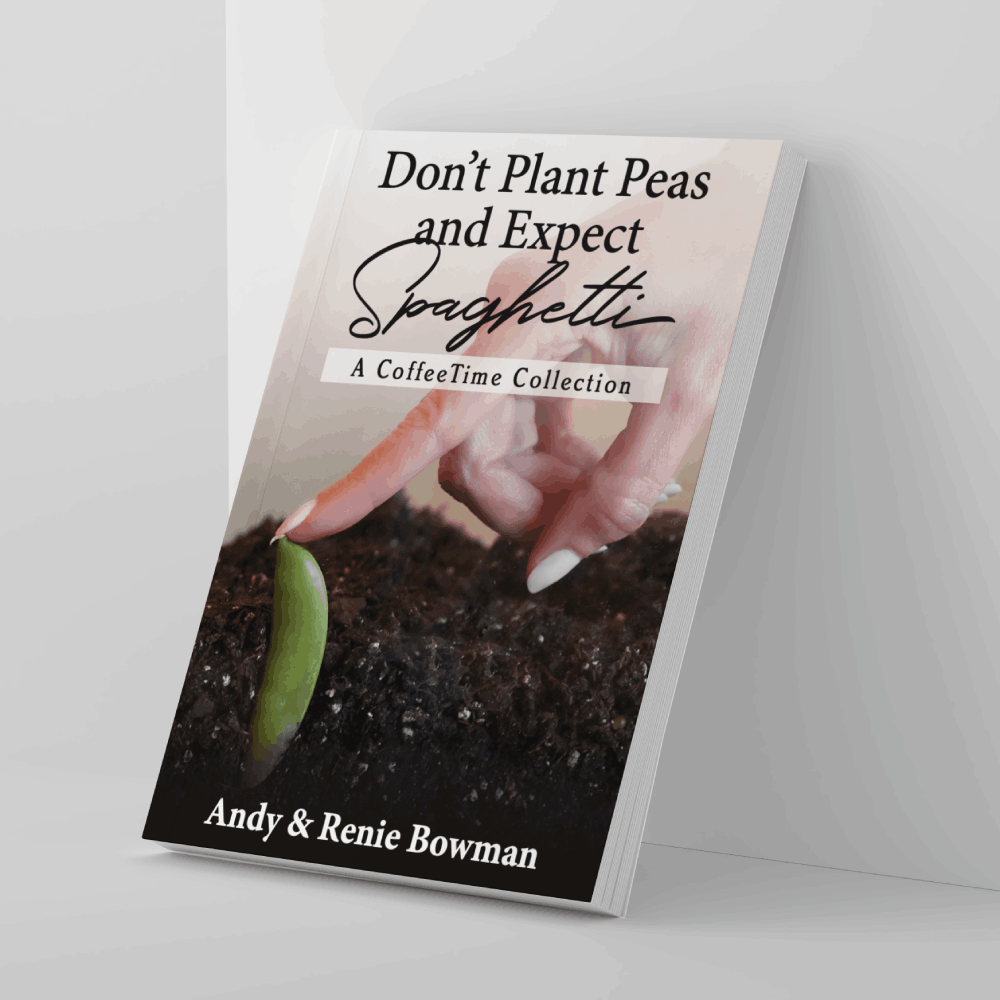 New Book – Just Released!
Get your copy of Andy & Renie's new book, Don't Plant Peas and Expect Spaghetti: A CoffeeTime Collection, today! 
A curated compilation of their most popular columns, this book is intended to make you think, make you smile and inspire you to live your best life. 
It will make a great gift for a loved one in your life, and will also be an excellent addition to your home.
CoffeeTime is a weekly dose of wisdom, inspiration and encouragement from popular writing and speaking team Andy & Renie Bowman. Join them as they share authentic and relatable stories and discussions that will touch your heart and awaken your spirit.
Don't Miss an Episode! Subscribe to CoffeeTime in your favorite podcasting app!
Read through the articles from Andy & Renie Bowman that have been syndicated weekly in newspapers across the country as the CoffeeTime column. These articles use humor, wit and wisdom to share timely insight into realtionships, personal growth, parenting and faith.
Andy & Renie would love to speak at your church or event! Click the button below for more info or to begin the booking process.